Blending Real-Time Environmental Intelligence with Industrial Odor Mitigation
Many of today's industrial odor problems can lead to ongoing community hostilities. As such, the ability to monitor emissions and target odor sources is critical for developing the right odor management strategies that allow facilities to minimize risk and preserve critical community relationships.
Thanks to the Byers Scientific and Envirosuite partnership, industrial facilities can now operate within their full environmental capacity through advanced odor monitoring and stakeholder engagement solutions.
Now it's possible to visualize, monitor and model odorous emissions in real-time to take action on problematic sources at your site, and gain insight into complex weather conditions that can lead to complaints.
Best-in-class odor control systems combined with Envirosuite's EVS Omnis platform address complex odor and emissions problems for everything from landfills to Material Recovery Facilities (MRFs) to commercial composting, industrial wastewater treatment facilities and commercial agriculture.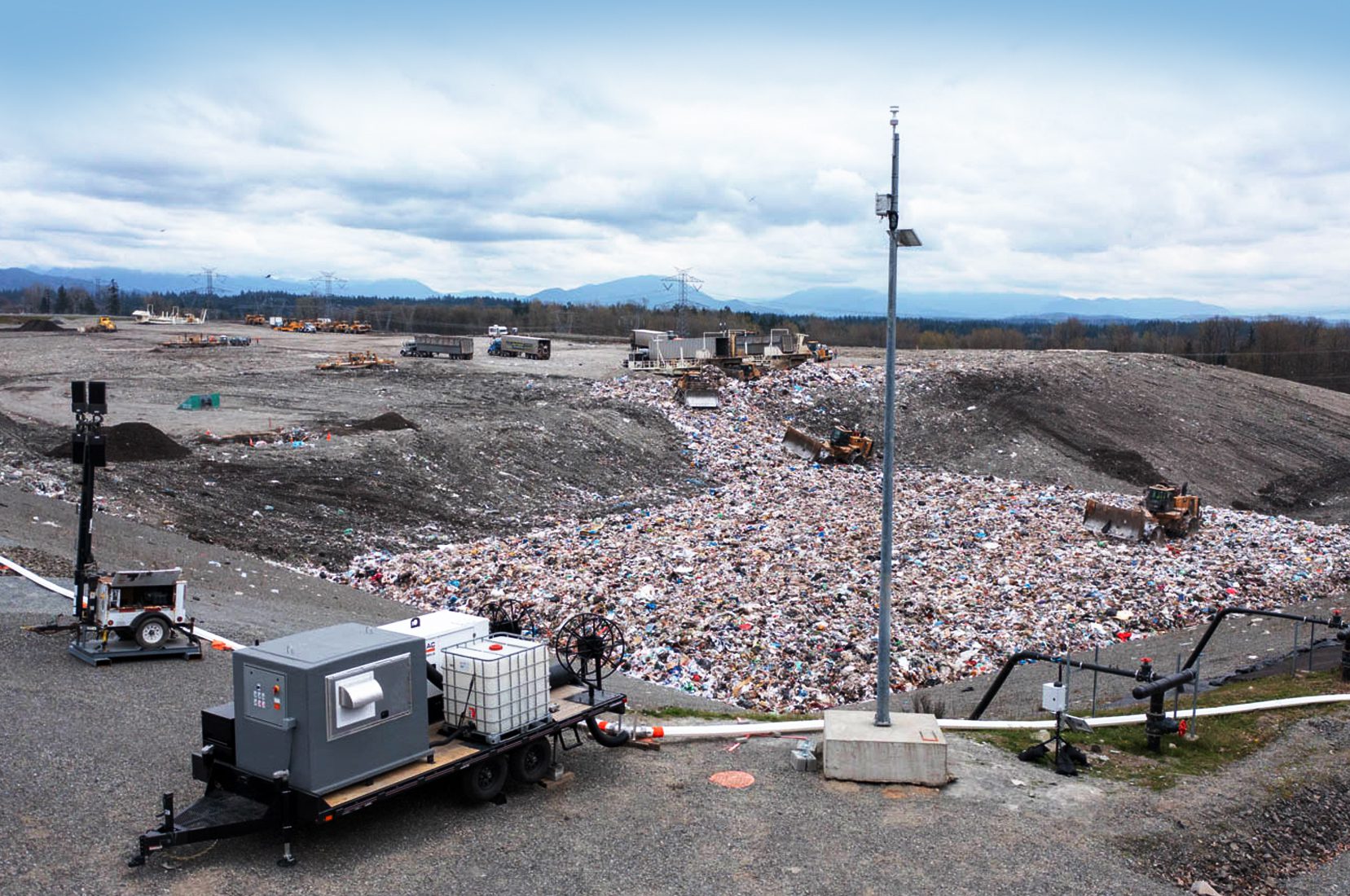 The way it works is revolutionary:
A single source of truth for all environmental and operational data in a Cloud-based platform accessible from anywhere at anytime.

The Envirosuite solution monitors ambient air with sensors and ultrasonic weather stations to help determine odor and emissions travel patterns.

Envirosuite's end-to-end solutions are built around the power of prediction, with hyper-localized meteorological (MET) forecasting, proprietary algorithms, real-time data and actionable insights.

Byers optimizes the utilization of its on-site odor mitigation equipment by leveraging real-time environmental and system operational data, accessible 24/7 via its Cloud-based (IIoT) SCADA platform.
Determine the source of odor and act upon it.
By utilizing hyper-localized meteorological (MET) data such as wind speed and direction, operators can more precisely identify those communities potentially impacted by their facility's operations

Employing Envirosuite's reverse trajectory modeling, it is possible to accurately determine the location of an odor source – allowing for transparency and faster resolution.
Get Free Industry Insights
Stay up-to-date on the latest advancements in odor and emissions technology.
Subscribe to our newsletter for industry updates, company news, and more.