RESEARCH
Backed by research, proven by data.
Actionable and cutting-edge research to drive the most comprehensive industrial air quality control strategies.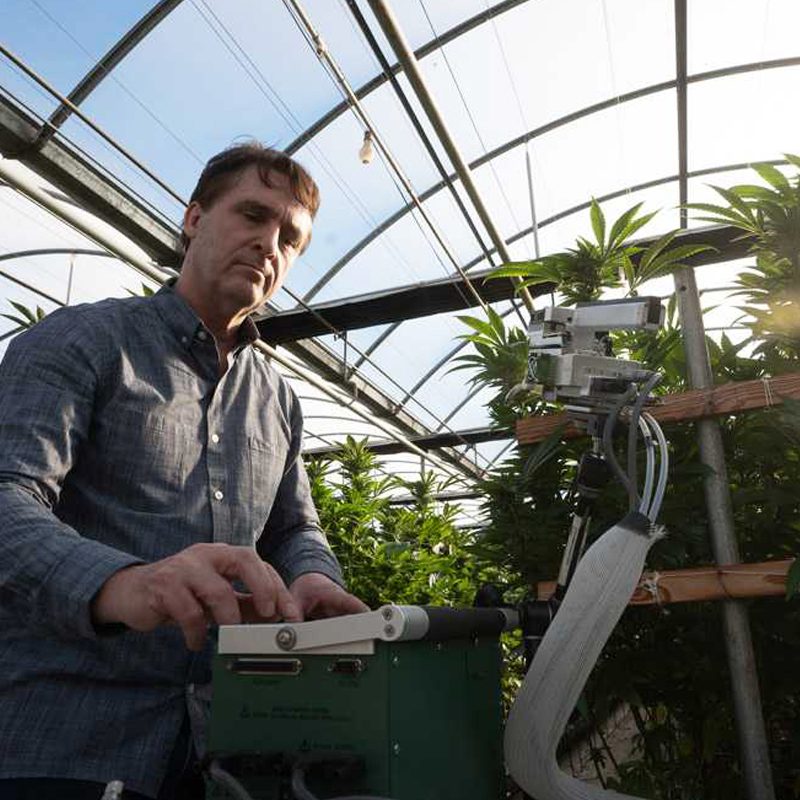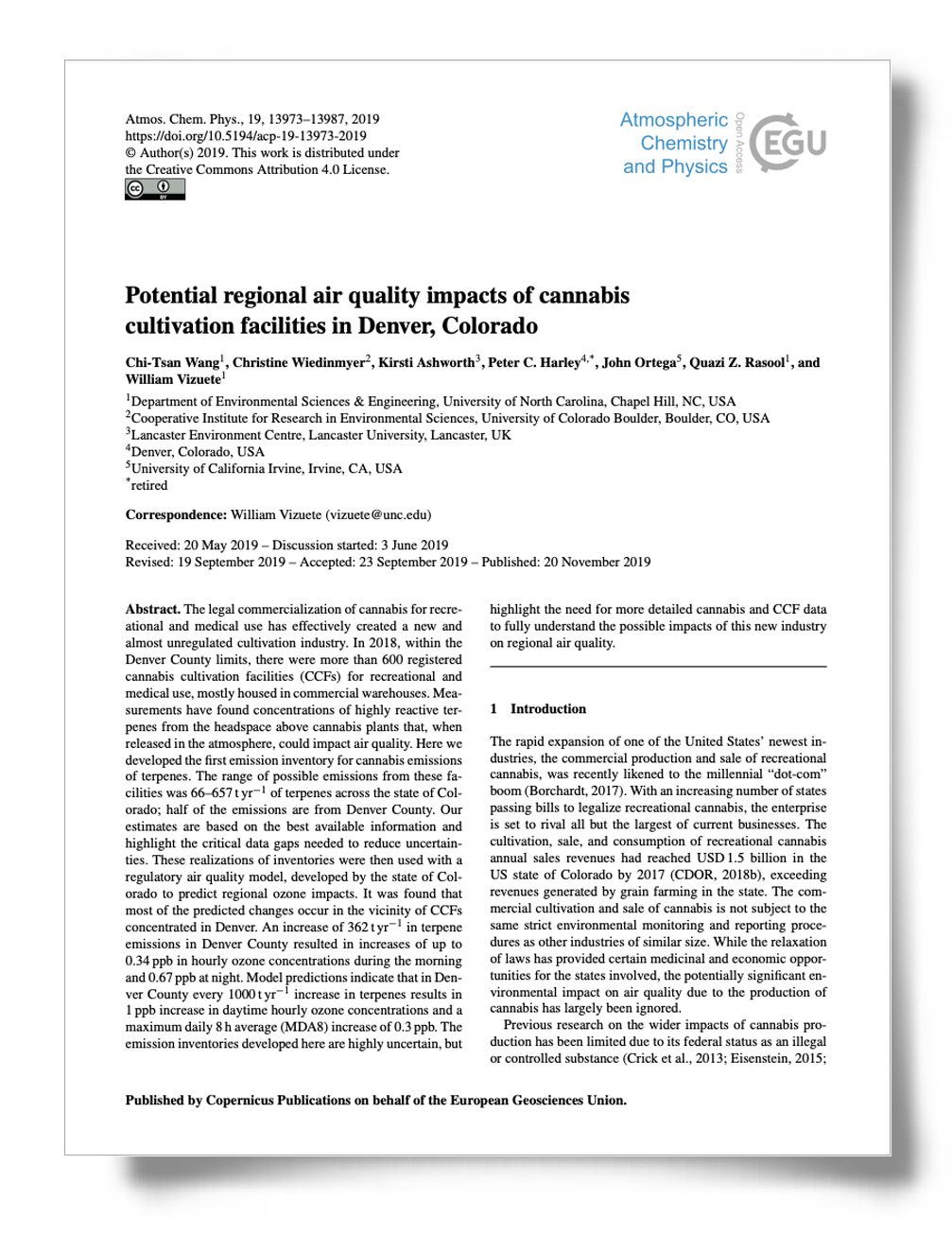 Potential regional air quality impacts of cannabis cultivation facilities in Denver, Colorado
The legal commercialization of cannabis for recreational and medical use has effectively created a new and almost unregulated cultivation industry in Denver, Colorado. This research study showcases how the more than 600-registered cannabis cultivation facilities (CCFs) in the region have created concentrations of highly reactive terpenes in the atmosphere, which could impact air quality.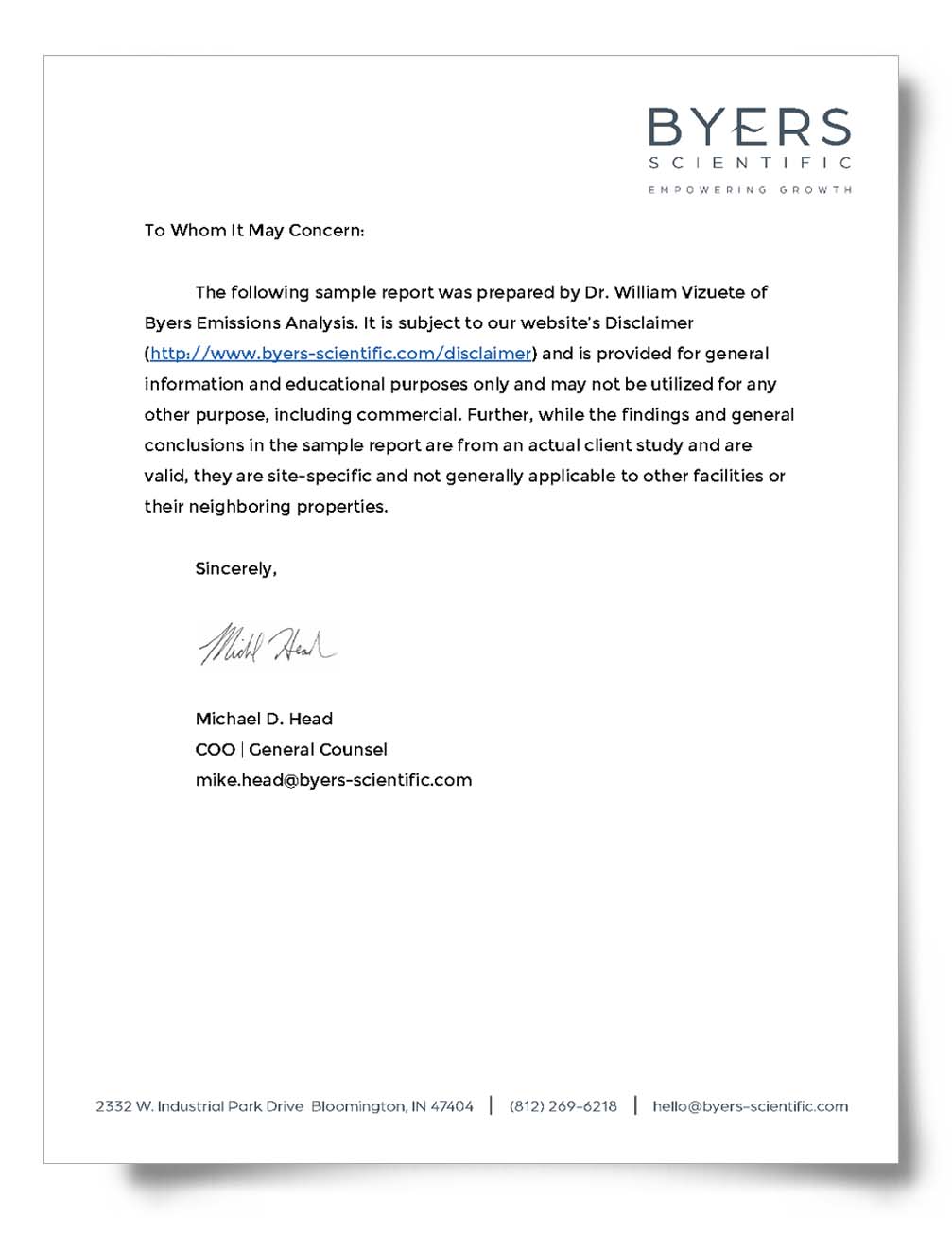 Byers Scientific Emissions Analysis Report
Byers Scientific performed a study to examine the effects that eucalyptus tress had on nearby vineyard operations. This is the only one peer-reviewed study that has linked the influence of 1,8-cineole in vineyards to taint in corresponding red wines. The study found the largest concentrations of 1,8-cineole in samples closest to the eucalyptus trees. The results were used to determine a threshold value for 1,8 cineole against which modeled deposition rates from predicted gas-phase concentrations.
Get Free Industry Insights
Stay up-to-date on the latest advancements in odor and emissions technology.
Subscribe to our newsletter for industry updates, company news, and more.