ODOR COMPLIANCE SIMPLIFIED
MT-Series of Molecular Filtration Systems
A new breed of odor mitigation technology
The Byers MT-Series of Molecular Filtration Systems innovatively bundles patented ASPRA® electrostatic precipitation technology with class-leading activated carbon to effectively mitigate odor while improving Indoor Air Quality (IAQ).
FEATURING: PRODUCT MODEL SPOTLIGHT
MT-6™ Molecular Filtration System
6,000 CFM Ziehl-Abegg ECblue Impeller Fan

CFM range: Variable from 2,500 to 6,000

Optional ASPRA® Electrostatic Precipitation and Filtration Stage for removal of fine dust, bacteria, viruses, spores, allergens and other bioaerosols

Power Consumption: ~2.8 amps / 480v at 6,000 CFM w/ ASPRA®

MERV 9 Particulate Pre-filters; Optional multi-pocket high efficiency bag filter for high-dust applications

Forty Eight 24" Coconut Shell Carbon Cylinders

Efficiency removal of carbon validated to ASHRAE 145.2 & ISO 10121-2

Capable of remote control, monitoring, and inspection via Byers' proprietary Bolt-On™ Cloud-based SCADA (IoT)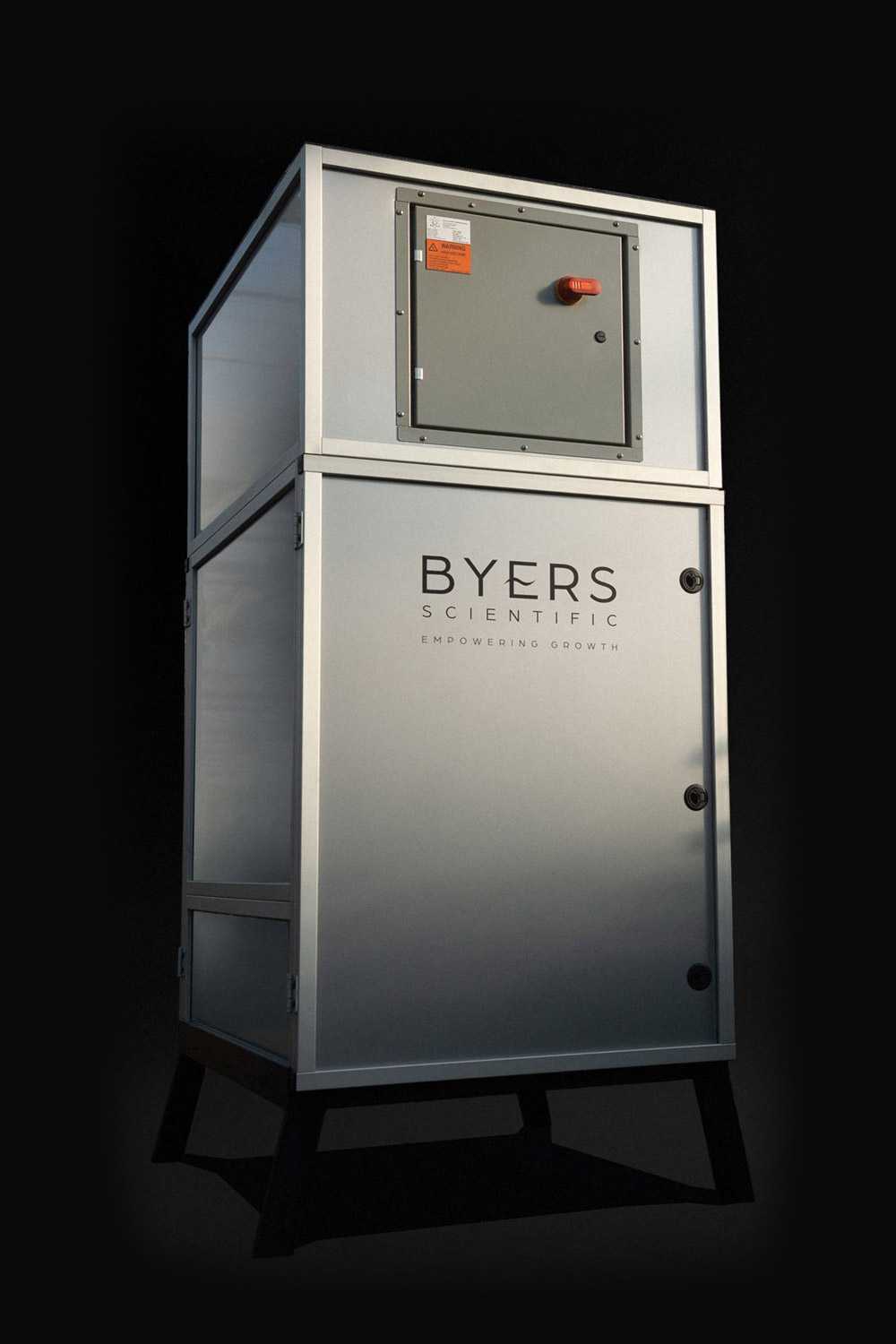 Benefits of Using the MT-Series of Molecular Filtration Systems
Despite the claims, ionization in any of its forms is not an appropriate means of odor control but rather a technology intended to improve indoor air quality (IAQ) and, in certain applications, plant health through the removal of bioaerosols. Odor control is accomplished through the utilization of appropriately designed and specially selected activated carbon like that found in the MT-6™ Molecular Filtration System. Whether designed for an agricultural (such as commercial cannabis cultivation) or solid waste (such as a MRF) application, the chemistry and physics of molecular filtration remains the same while the appropriate type of activated carbon may change. Regardless of the application, Byers Scientific uses only industry-leading activated carbon media that has been third-party tested and validated. For those operators concerned with not just odor but also looking to improve IAQ and plant health, we offer an optional ASPRA® (patented Dutch high efficiency electrostatic precipitation technology) stage to safely and effectively remove bacteria, spores and other bioaerosols while extending the life of the activated carbon media.
At Byers Scientific, we believe in sustainable solutions. When designed, engineered, installed and utilized properly, molecular filtration technology (aka carbon scrubbing) is one of the most environmentally friendly and sustainable ways to efficiently trap and sequester fugitive gases and their associated odors through the power of activated carbon. Even with the optional ASPRA® high efficiency electrostatic precipitation technology on board, the MT-6™ remains one of the most powerful yet energy efficient odor removal/air purification systems on the market today.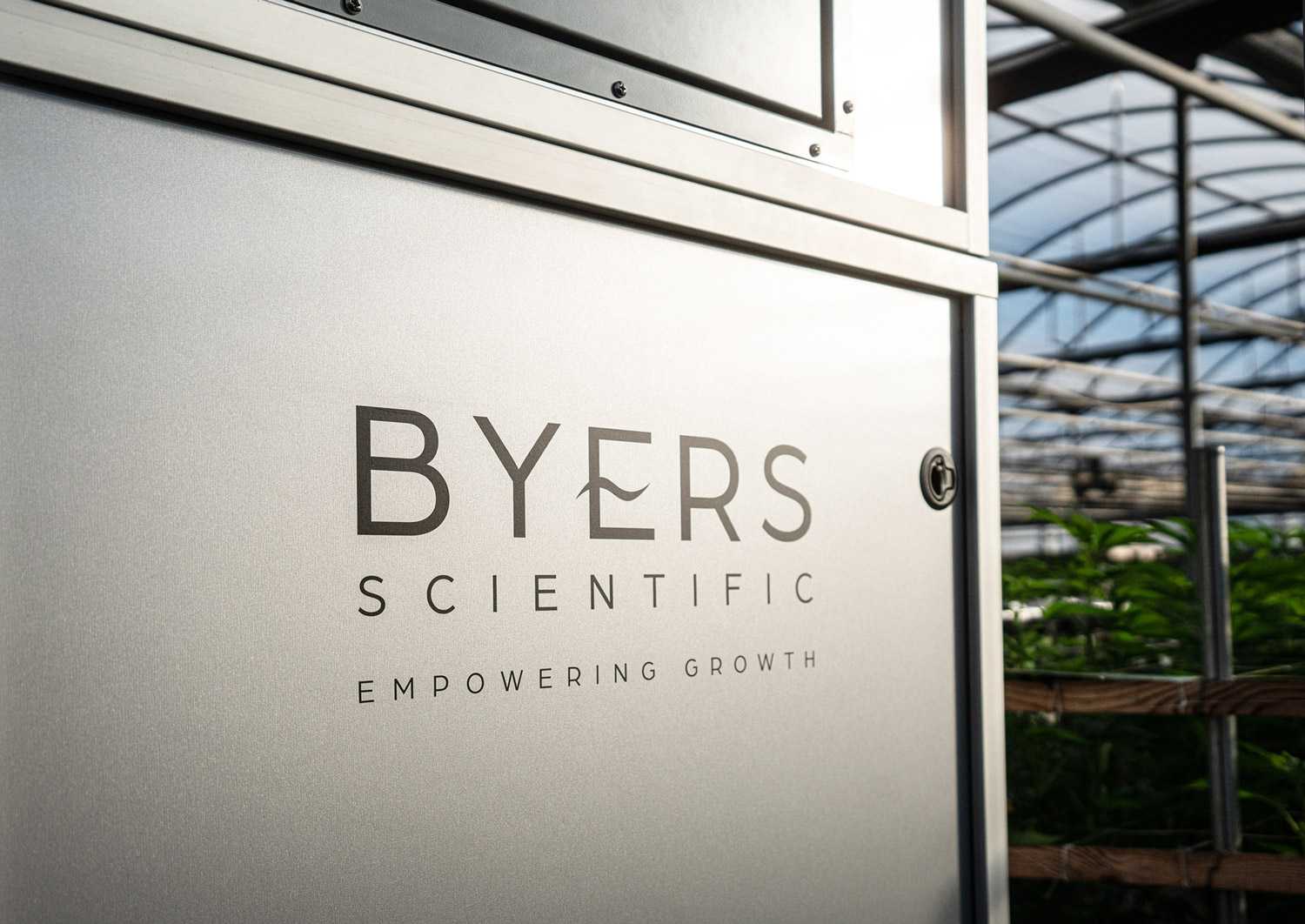 The MT-6™ frame is constructed from durable extruded aluminum along with Alumalite wall and door panels, making it a durable addition to your facility. The system can be installed vertically or horizontally, making it an ideal custom solution for a wide range of facilities.
Fully Integrated Odor Control
Each MT-6™ Molecular Filtration System is networked on a remote controllable
Cloud-based platform
. The result is a fully integrated odor control solution, all in the palm of your hand.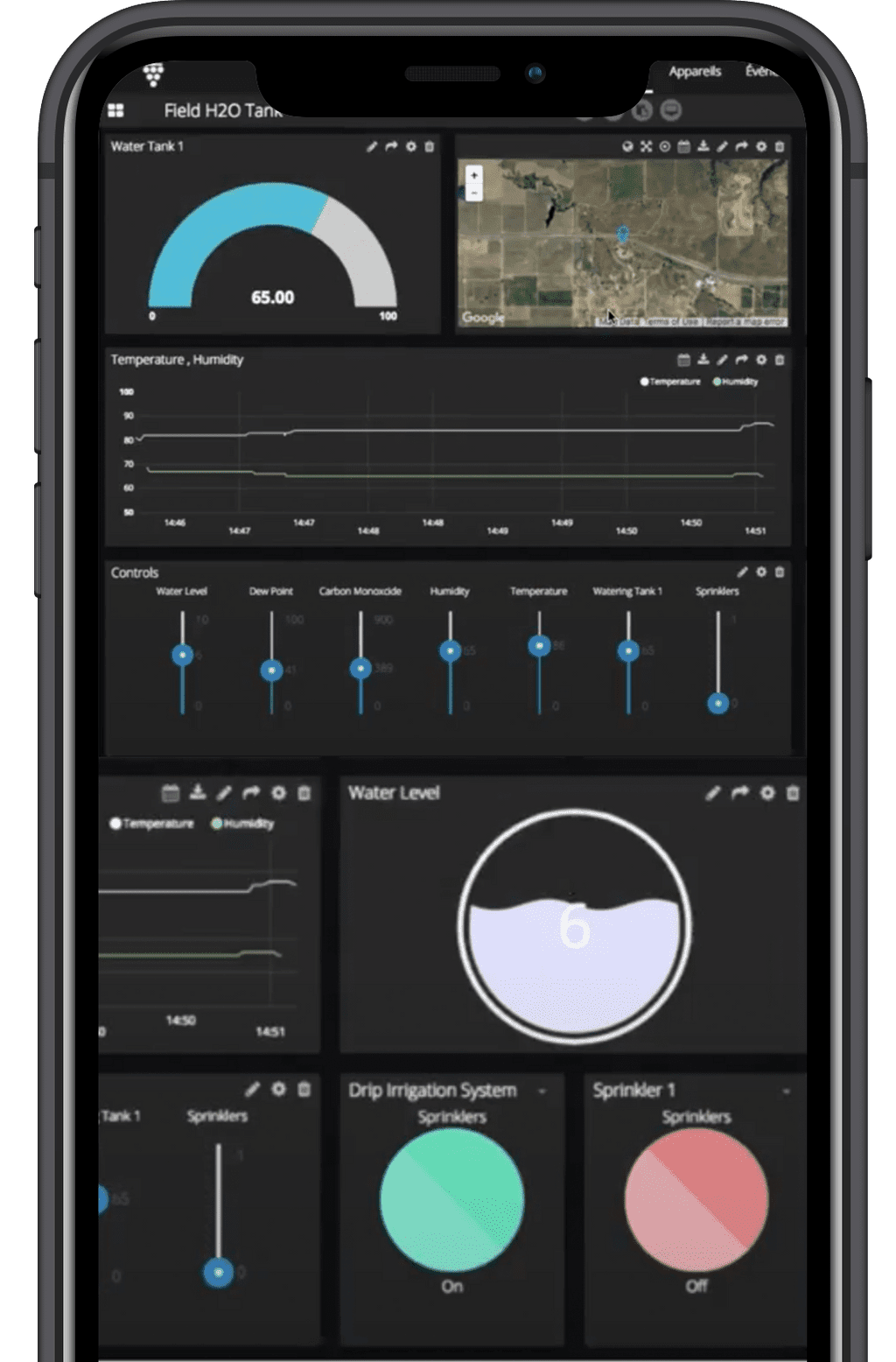 Byers Emissions Analysis' Chief Scientific Officer, William Vizuete, PhD., designs field study for important research into Colorado indoor commercial cannabis cultivation facilities and their collective impacts on air quality. [...]
Over the past several months, Byers Scientific has been capturing the attention of media outlets that cover commercial cannabis operations. Much of the press coverage has centered on [...]
It is a challenge for operators, as well as regulators, to stay current with the rapidly evolving and scaling commercial cannabis industry. This includes choosing the most efficient, [...]
Get Free Industry Insights
Stay up-to-date on the latest advancements in odor and emissions technology.
Subscribe to our newsletter for industry updates, company news, and more.